Online Service History Improves Jaguar Land Rover Ownership Experience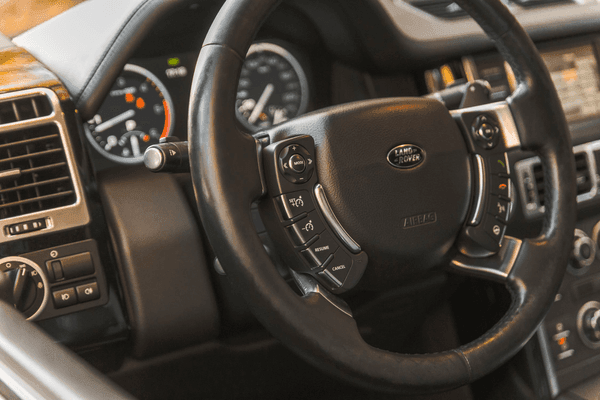 Owners of luxury brand vehicles like Jaguar Land Rover (JLR) are buying into an ownership experience just as much as they are buying a car. They expect that every aspect of driving and owning their vehicle to be both pleasurable and rewarding. This includes the times when scheduled services or other service actions are required.
Enhancing this aspect of the ownership experience was the motivation behind the launch of the JLR Online Service History (OSH). In the past, a vehicle's service history was recorded in a paper booklet. Owners had to remember to take the book with them when the car was being serviced and dealers had to remember to stamp the book in the right place and record the mileage and any other relevant information manually.
Some details would only be available on the management system of the dealer carrying out the service work, so there was a risk of this information not being passed on if the owner moved or sold the car.
Jaguar Land Rover wanted to ensure that interactions with the service network reinforced the values of the JLR brand and made a positive contribution to the ownership experience. They began discussions with Cognitran about ways to make vehicle service histories available online in a way that offered improved service and would also accommodate the individual needs of markets around the globe.
Handling service data digitally was also seen by JLR as an important opportunity to maintain and develop the relationship that starts when customers research their purchase, which they increasingly do online.
Brodie Gordon of Jaguar Land Rover explained:
By maintaining that digital relationship after purchase we can build stronger links between the JLR brand and its customers.
The result is the OSH system that was piloted in Australia in 2012 and has since been launched in the UK and core EU markets. Complete European coverage will be achieved by April 2014.
OSH removes the need for paper-based service histories and gives vehicle owners and authorised repairers access to comprehensive and complete service histories via a secure web portal. Vehicle owners can now access and print a complete history on-demand (when selling the vehicle, for example) and repairers can be confident that they know the full history of the vehicle even if it has been previously repaired or serviced by another dealer.
Where legislation allows, information can be made available across national borders so that full histories are available if vehicles are exported or need a service action when somebody is away from home.
Brodie Gordon acknowledged the role played by Cognitran in the development of OSH:
Cognitran has a wealth of technical knowledge and experience. In particular, they understand how to make online information systems work in multiple markets. This is more than just making sure that scripts like Arabic display correctly, it's also creating systems that have the flexibility to adapt to the specific needs and practices of each of our markets. We had a vision of what we wanted to achieve and we are pleased to have Cognitran as an expert partner to help make that vision a reality.
Jade Curtis, Project Manager at Cognitran commented:
We are extremely proud of our long relationship with Jaguar Land Rover. The OSH project has been a very exciting one and it is satisfying to apply technology in a way that has such a positive impact on customer satisfaction.
Future developments are already planned including interaction between OSH and telematics systems, which gather data from the vehicle while it is being driven. JLR also plans to use OSH to issue smart service reminders to owners based on their average annual mileage – providing helpful reminders to the right person at the right time.