Cognitran Proud to be Part of the Continuing Triumph Success Story
The story of Triumph motorcycles since its rebirth in the 1990s is one of innovation, growing sales and international success. In terms of units sold Triumph is the largest UK-owned automotive manufacturer. Consistent year-on-year sales and export growth shows there is still a demand for the very best British design, engineering and manufacturing.
The European market makes up a large proportion of Triumph's sales. EU legislators decreed that from January 2016 all motorcycle makers selling bikes in Europe had to conform to strict standards for publishing service and repair information. The 'right to repair' legislation aims to create a level playing field for independent repairers. For manufacturers this meant a fundamental redesign of how they create, manage and distribute service information.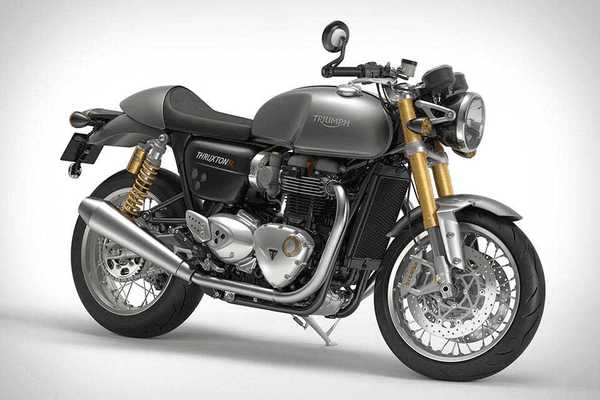 The all new Thruxton R from Triumph.
Triumph engaged Cognitran for their acknowledged expertise in the areas of document management and their intimate understanding of the relevant EU rules. The result is TriTun - Triumph's new publication system based on the Cognitran ITIS platform.
Meeting the requirements by the January 2016 deadline was critical as Carlos Lagoa, Business Systems Manager at Triumph explained:
Missing the deadline was not an option. It was something we absolutely had to get right. That's why we worked with Cognitran. They are the leading experts in the legislation and we knew we could be 100% confident that we would be compliant.
TriTun is integrated with other Triumph business systems so that there is a single secure sign-in from their technical portal. As well as enabling Triumph to comply with EU rules, TriTun streamlines communications and information flow with the service network.
Carlos was highly appreciative of the experience of working with Cognitran:
The team was great to work with. As well as technical skills, they provided straightforward consultancy and advice that helped us achieve a solution we're really happy with.