Cognitran Helps Jaguar Land Rover Go Mobile With Service Information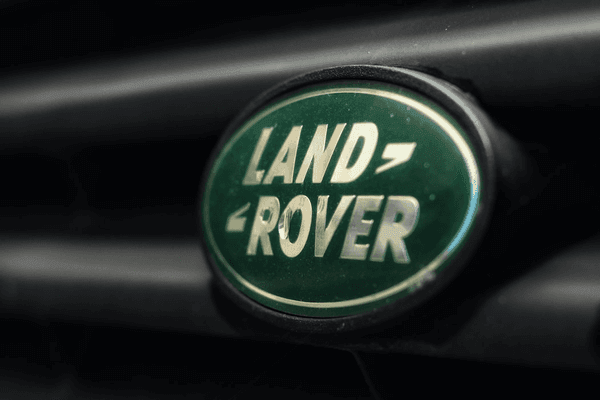 One thing that distinguishes luxury brands Jaguar and Land Rover is the adoption of new technology in ways that offer genuine enhancements to the ownership experience. And this philosophy extends to the support they offer service technicians around the globe charged with supporting their products in the field.
In keeping with this approach Jaguar Land Rover (JLR), supported by Cognitran is rolling out a significant upgrade to the TOPIx platform used to deliver vital service information such as diagnostic routines, repair procedures and wiring diagrams to dealers and service agents. The updated system will make it easier for service staff to access precisely the information they need on a range of devices including tablets and smartphones.
Chris Roberts, who is leading the project for JLR explains the objectives:
While there's nothing new about us delivering service information on-line, we want to offer service teams a more integrated experience. Rather than having to switch in and out of menus and different publication types (repair manuals, service bulletins or wiring diagrams, for example), technicians will now be able to pull in vehicle-specific information from a range of publications as they need it. They can also access the information on the device of their choice.Ultimately this ensures that they are always using the latest information available. There is also an 'Activity Stream' that lists relevant service actions or notifications relevant to each individual vehicle identification number. The process is more efficient and ensures that service procedures are always carried out to JLR standards.
TOPIx is an established and successful platform for delivering service information, so JLR was keen to take the views of users on board when planning the enhancements. Following an extensive global consultation process with dealer service staff, Cognitran was given the task of enhancing the TOPIx user interface to make it fully responsive alongside a range of other upgrades. Responsive design means that information is automatically configured to be displayed in the most usable way according to the size of the display and the operating system of the device being used.
Further technical enhancements were needed to allow linked data from different publications to be shown 'in-line'. Traditionally a hyperlink to another document such as a service procedure linked to a diagnostic code would mean jumping from one document to another and having multiple windows open. Now the required information is displayed in the same screen.
The technology deployed by the Cognitran team also allowed JLR to pilot and launch the upgraded system in a more effective way as Chris Roberts explained:
We are piloting the new platform with selected users across the globe and we can switch functions on or off individually. In the next few weeks we'll be progressing to a full roll-out in which markets and dealers will be able to manage the switch-over at their own paceWithin an individual service centre technicians will be able to use the old and new version side-by side, each one only switching over when they are comfortable with how the new version works.We're also able to offer video tutorials both for using the new TOPIx and for new vehicle systems, for example.
Chris Roberts acknowledged the contribution of the Cognitran team, praising both their technical skills and their approach to the project:
We could share ideas and expertise in a spirit of complete openness, with everyone aligned behind the same goals', he said.
This was a view shared by Andrew Cooper, Cognitran's Publications Division Manager:
It's very exciting working with a premium brand like Jaguar Land Rover. What we appreciated most was the way the project was designed and implemented, incorporating feedback from users, with clear and consistent business objectives, and a genuine spirit of collaboration.
Feedback from technicians piloting the new platform has been overwhelmingly positive, recognising how the enhanced functionality and flexibility will enable them to deliver superior service to JLR owners.